>

Engage

>

Leadership Programs

>
Executive Leadership Program

Executive Leadership Program
Overview
Participants
FAQ
What is the Executive Leadership Program?
The Executive Leadership Program (ELP) identifies and trains aspiring association leaders to establish a pipeline of engaged members that represents NPMA's diverse membership. The two-year curriculum involves professional development, association training, monthly mentoring, and attendance at NPMA events.
Each year, NPMA selects a cohort of participants to go through a two-year curriculum with monthly meetings that prepare them for association leadership. NPMA pairs participants with mentors, sets up monthly conference calls with participants, and helps fund participation in industry events. Participants are expected to attend NPMA board meetings, participate in committees, take advantage of networking and learning activities, work with a mentor, and be an ambassador for NPMA throughout the industry.
The application deadline for the 2024 class has passed and is under review. Applicants will be contacted by December 8, 2023, regarding the status of their application, and the 2024 class will be announced in January. 
The 2025 ELP Class application is now open and will close at 11:59 pm ET on November 15, 2024, and applicants will be contacted by December 6, 2024, on the status of their application.
Sponsored by
Class of 2023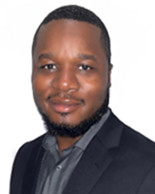 Evens Clerjuste
Universal Pest Control
Robbinsville, NJ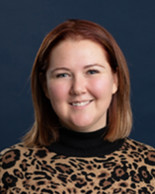 Sara Cromwell
Abell Pest Control
Etobicoke, ON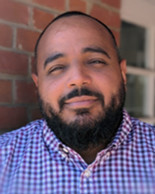 Anthony Grullon
NuBorn Pest Control
Mamaroneck, NY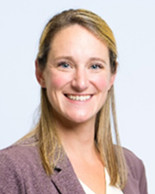 Samantha Malone
Olympia Pest Management
Tumwater, WA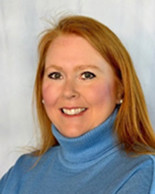 Melanie Matthews
Modern Exterminating Co., Inc.
Columbia, SC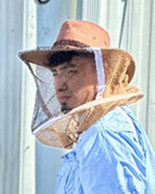 Jean-Loui Navarro
Mega Bee, Inc.
Miami, FL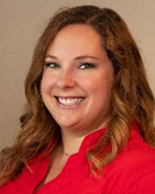 Breanna Neerland ACE
Kwik Kill Pest Control, Inc.
Madison, WI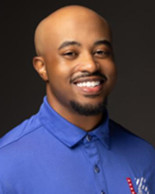 Aaron Owens
U.S. Pest Control, Inc.
Richmond, VA
Suzy Rayner
Valkyrie Pest Solutions
Arnes, MB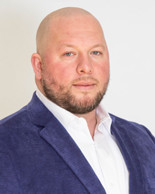 John Rosario
ProSource Pest Solutions
Plantsville, CT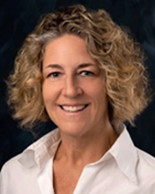 Kendra Snyder
Quest Termite & Pest Management
Hellertown, PA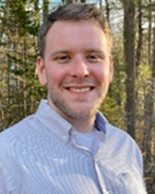 Will Weaver
MD Weaver Corporation
Natick, MA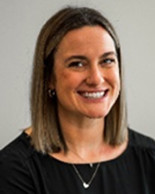 Kacey Wyman
EPCON Lane, Inc.
Akron, OH
Class of 2022
Christopher Baumann
Schopen Pest Solutions
McHenry, IL 
Jeff Bialecki
Critter Control
San Tan Valley, AZ  
Adam Bergstrom
B. O. G. Pest Control
Edgewater, MD
Daniel Brady
Anchor Pest Services
Manchester, NH
Timson Green
Terminix International
Windsor, CT
Niles Hooks
Pest Exterminating
Cleveland, OH
Luke Lewis
Native Pest Management
West Palm Beach, FL
Class of 2021
Austin Burns
Burns Elimination
Phoenix, AZ
Courtney Carace
Pest-End, Inc.
Plaistow, NH
King Jones, III
CT Pest Solutions, LLC 
Naugatuck, CT
Rusty Prewett
Prewett Pest Control, LLC
Auburn, AL
Mickey Thomas
Arrow Exterminators 
Atlanta, GA
Class of 2020
Tim Bird
Mayday Pest Solutions
Cibolo, TX
Adam Brashier
Modern Pest Control
Katy, TX
Bridget Carr
Bug Express Pest Control
San Angelo, TX
Manuel "Manny" Guzman
Pestrol, Inc. 
New York, NY
William "Bill" Horgan
Debug Pest Control, Inc.
Glocester, RI
Trent Kucherka
ABC Home & Commerical Services 
Lewisville, TX
Kaija Saarinen
Green and Gone Pest Solutions
Keewatin, ON, Canada
Clint Sowle
Ecolab, Inc.
Saint Paul,  MN
Trey Strickland
Waynes Pest Control
Birmingham, AL
Class of 2019
Israel Alvarez
CEO/Owner
Insight Pest Management
Newbury Park, CA
Daniele Collinson
Pest Division Manager
Blades of Green
Edgewater, MD
Austin Elrod
President
Pest Force
Canyon Lake, TX
Megan Jacobson
Office Manager / Co-Owner
Steve's Pest Control, Inc
Holts Summit, MO
Brandon Lea
Vice President of Operations
A-1 Termite and Pest Control, Inc.
Lenoir, NC
Ashley Marratt
Owner, Founder, CEO
Red Coat Services, LLC
Atlanta, GA
Jordan Murad
Vice President
Cross Pest Control of Tampa
Thonotosassa, FL
Glen Ramsey
Technical Services Manager
Rollins, Inc.
Atlanta, GA
Class of 2018
Carl Braun
Co-Owner and Vice President
Quality Pest Control
Omaha, NE
Andrea Brubaker
Director, Business Development
Triple S Services
Manassas, VA
Mark Davidson
Operations Manager
Pestech Pest Solutions
Ferndale, NY
Robert McElwain
Operations Manager
American Pest Management
Olathe, KS
Galvin Murphy
Vice President, Marketing & Business Development
Yankee Pest Control
Malden, MA
Layne Salvant
Vice President, Operations
The Bug Man
Baton Rouge, LA
Greg Schmidt
Owner/President
Pest Solutions, Inc.
Thornburg, VA
Gavvin Strachan
Director of Operations
Struckum Commercial Pest Services
Nassau, Bahamas
Mitch Taylor
President
Capital Pest Services, Inc.
Raleigh, NC
Lauren Thrasher
President
Thrasher Termite & Pest Control of So Cal
San Diego, CA
Class of 2017
Mike Bullert
President
Big Time Pest Control
Anderson, CA
David Flynn
Operations Manager
Burgess Pest Management
West Bridgewater, MA
Audrey Hall
President
Eco Serve Pest Services
Orchard Park, NY
Daniel Hill
Commercial Account Executive
Dugas Pest Control of Baton Rouge, Inc.
Baton Rouge, LA
Jeffrey King
President
The Pest Rangers
Hanover Township, PA
David Marshall
President/CEO
Arizona Pest Squad, LLC
Tempe, AZ
Ashley Morrison
Director of Operations
City Wide Exterminating, Inc.
Charlotte, NC
Billy Olesen
Director of Operations 
Chuck Sullivan Exterminating, Inc.
Charlotte, NC
Emilio Polce
Vice President of Operations
A-1 Termite and Pest Control, Inc.
Lenoir, NC
Kyle Varona
General Manager
Fahey Pest & Lawn Solutions, Inc.
Sarasota, FL
What is the Curriculum?
The curriculum is designed to provide the program participants with the tools they need to be future leaders within the organization. Learning objectives include the following:
Participants will…
work with a mentor on personal and business growth;
receive soft skills training such as

Networking
Executive etiquette
Unconscious bias
Public speaking;

be able to communicate NPMA's purpose, history and goal areas;
attend NPMA events in order to participate in committee meetings and network with industry leaders;
be able to utilize NPMA member benefits to grow their businesses and help their colleagues
serve on NPMA committees; and
participate in monthly conference calls.
How Much Time and Money Do I Need to Commit?
Most of the program is self-study of the resources provided which includes five books, a personality profile and watching presentations. Participants will be required to participate in monthly one-hour webinars with other participants and NPMA leaders. You will be assigned to a mentor – however the frequency of your communication is up to you both. Additionally, each year you are expected to attend 2 out of 3 of the large NPMA meetings including the NPMA Board Meeting and committee meetings if they take place before the conference. (Event dates are detailed on the application).
NPMA will fund your registration and your travel (to include transportation, hotel and incidentals), so that you can fully participate, share your experiences and explore the largest networking events of our industry.
How are Participants Selected?
Interested candidates will complete the application and a panel of judges will select a maximum of ten participants from the received applications. Applicants must be from an NPMA member company (a Regular Member as defined in the NPMA ByLaws) and are reviewed against five criteria:
Readiness
Candidates should have a history of participation in the pest management industry and should be able to provide evidence to demonstrate his or her leadership qualities and potential as indicated by community or industry activities, such as state association involvement, etc.
Aspiration
Candidates must demonstrate a passion to succeed and have a desire to actively participate in developing themselves as leaders by seeking out new experiences, gaining new skills, and making a commitment to personal and professional development.
Commitment and Engagement
Candidates must be committed to enhancing NPMA and the member experience and furthering the industry. Additionally, candidates must demonstrate openness to new ideas, maintain an approachable style, and share the organizational vision and strategy with others. The Executive Leadership Program should not be considered an endpoint in the candidate's association career, but rather the beginning of the candidate's leadership journey and, as such, each candidate will be evaluated for his or her long-term commitment and concern for the broad scope of issues related to the pest management industry.
Ability
Candidates display behaviors which indicate they have leadership potential: strategic thinking skills; commitment to personal development; self-mastery and integrity. Candidates apply critical and appropriate judgment to decision-making processes.
Personal Character and Integrity
Candidates should demonstrate characteristics of high personal character and actively work to build and maintain trust and supportive relationships.
When Will the Program Begin?
Applications close in mid-November. Applicants are notified by the end of December and the next class begins in January.